FAQ's
The molded fiber shell is made from 100% post-consumer reclaimed fiber. The inner liner is made of #1 PET plastic.
No. Our bottles do not contain BPA.
Ecologic is committed to making packaging the earth can live with. Hybrid paper products like the eco.bottle can be recycled again and again, reducing greenhouse gas emission and pollutants, while helping to save energy and natural resources.
Yes, our eco.bottles are designed to function just like traditional rigid plastic bottles but with less plastic. We carefully designed the eco.bottle to be shatter-proof, comfortable to grip, and easy to use.
To recycle the eco.bottle, first take the neck tape off at the neck of the bottle. Then, insert your thumbs into the seams of the eco.bottle to separate the components. Rinse the liner, then recycle with plastic. Recycle the outer shell with paper.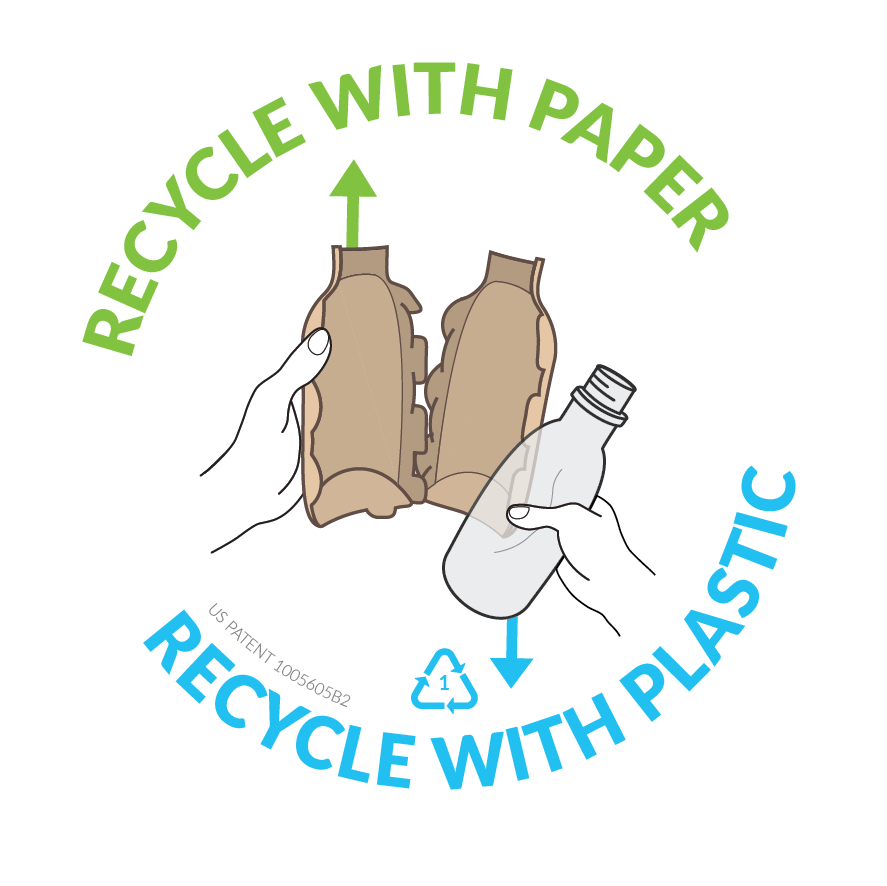 Just like egg cartons, our outer shells may have small spots or flecks on them because they are made from 100% recycled materials. We like to say that each shell has its own unique personality.
Yes, however with typical use, the integrity of the shell will remain unaffected.
Have other questions for Ecologic? Want to tell us what you think? Contact us.
GET STARTED
Become a champion of sustainable packaging with ready-to-fill eco.bottles for liquid or dry products.
Order samples of an existing stock bottle or contact Ecologic to discuss a custom project by clicking here.