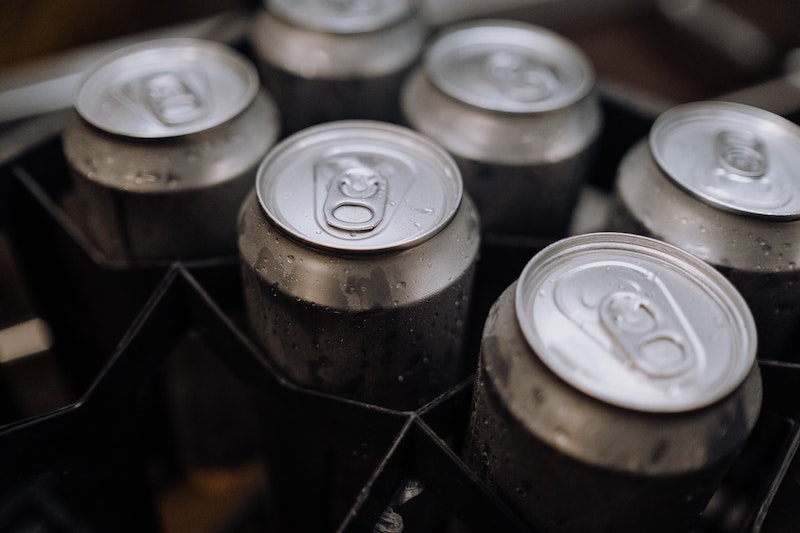 We stand by the Ecologic Brands process. In contrast to other sustainable packing options, like glass and metal, our paper process has more validated environmental benefits.
Glass, often used as an alternative to plastic, is considered easily recyclable and non-toxic. However, the production of glass, similarly to aluminum and plastic, is composed of non-renewable raw materials and requires extensive amounts of energy to create packing. Unfortunately, this is so severe that a glass bottle is estimated to have the highest carbon footprint among all beverage packing.
Moreover, as most things do, aluminum packaging has its advantages and disadvantages. Though it is rather easy to recycle, the emissivity of production is higher than that of plastic and is associated with mass land degradation and local biodiversity loss. As with plastic, aluminum-based products that end up in landfills take an incredibly long time to decompose. We're talking hundreds of years!
With these factors in mind, Ecologic Brands designed and produced the most environmentally friendly bottle on the market with packaging made from 100 percent recycled cardboard and old newspaper—and we have the environmental statistics to prove it.
Virgin, 10 percent recycled, and 50 percent recycled HDPE bottles weigh 102 grams, whereas the Ecologic bottle weighs 25 percent less, coming in at about 75.1 grams. Additionally, our bottle gives off 37 percent less carbon dioxide emissions and 42 percent less carcinogens, requires 48 percent less energy, and creates 59 percent less solid waste.
Around 90 percent of fiber-based paper products are recycled. Paper products, like cardboard, can be recycled up to seven more times, which reduces greenhouse gas emissions and pollutants, saves energy, and conserves natural resources.
We even had the shell tested at Soil Control Labs, who verified that the shell of our bottle is 100 percent organic bio-based material per ASTM D6868 standards. It will also disintegrate within 12 weeks in an industrial compost setting. It can be recycled along with your paper and cardboard—whether it's curbside service or dropped off at a local recycling center.
We design and manufacture paper bottles from the ground up, starting with what's better for the earth. Good for people, planet, and profit, the eco.bottle delivers measurable benefits in comparison to traditional packaging options.
Why not use paper—a renewable, compostable, and easily recyclable material? Samples of our stock paper bottles are available for marketing, stability, testing, and line trials now.
GO TO SITE