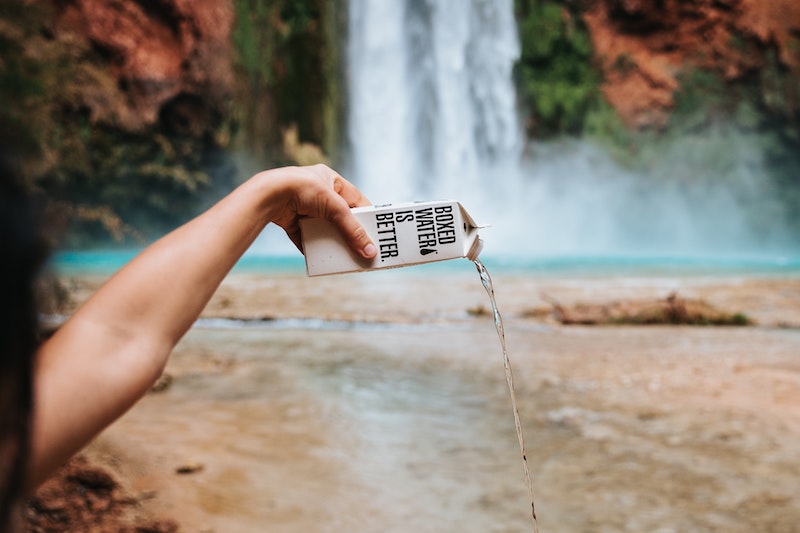 When you're picturing paper-based water bottles, boxed water may come to mind. Though the packaging appears visually-satisfying and environmentally-friendly, most boxed water is single-use Tetra Pak containers of water that rely on the consumer to responsibly recycle, which actually occurs at a rate of about 5 percent.
It's important to note that lined cardboard is not as recyclable as Ecologic Brands' world-class technology. Many boxed water products on the market contain multiple layers of plastic and aluminum that are difficult to recycle at most local centers.
In fact, the recycling rate of these containers is still only about 16 percent in the United States. According to Fast Company, "While it is recyclable if it's sent to a facility with specialized equipment, many cities still don't accept the packaging, in part because they may not have enough volume to make it worthwhile to sort out the containers from the rest of the waste stream."
The hard truth? Boxed Water is not necessarily better.
On the other hand, the inner liner of eco.bottles, a recyclable non-laminated mono-polymer structure, produces low volume waste where no recycling facilities exist. The liner is customizable and can include post-consumer recycled (PCR) plastics and/or new bioplastics.
Separable components are what make our eco.bottles so unique (and green!). We never fuse or bind materials together in our manufacturing process so that the recyclability of our bottles can be maximized, unlike traditional juice and milk cartons with laminated layers that make recycling difficult and expensive.
Our eco-friendly packaging and paper bottles meet the same performance standards as plastic. Our bottles have similar moisture resistance, top load, torque, and ISTA requirements. Ecologic Brands uses custom equipment to produce thin, lightweight, collapsible liners that act as the perfect partner to molded fiber shells.
Moreover, Ecologic Brands wants to deliver sustainability at a lower cost, in an optimized supply chain known as our Traceable Closed Loop system. Our proprietary process shows that waste material, like used boxes, can be repurposed immediately into value-added paper bottles.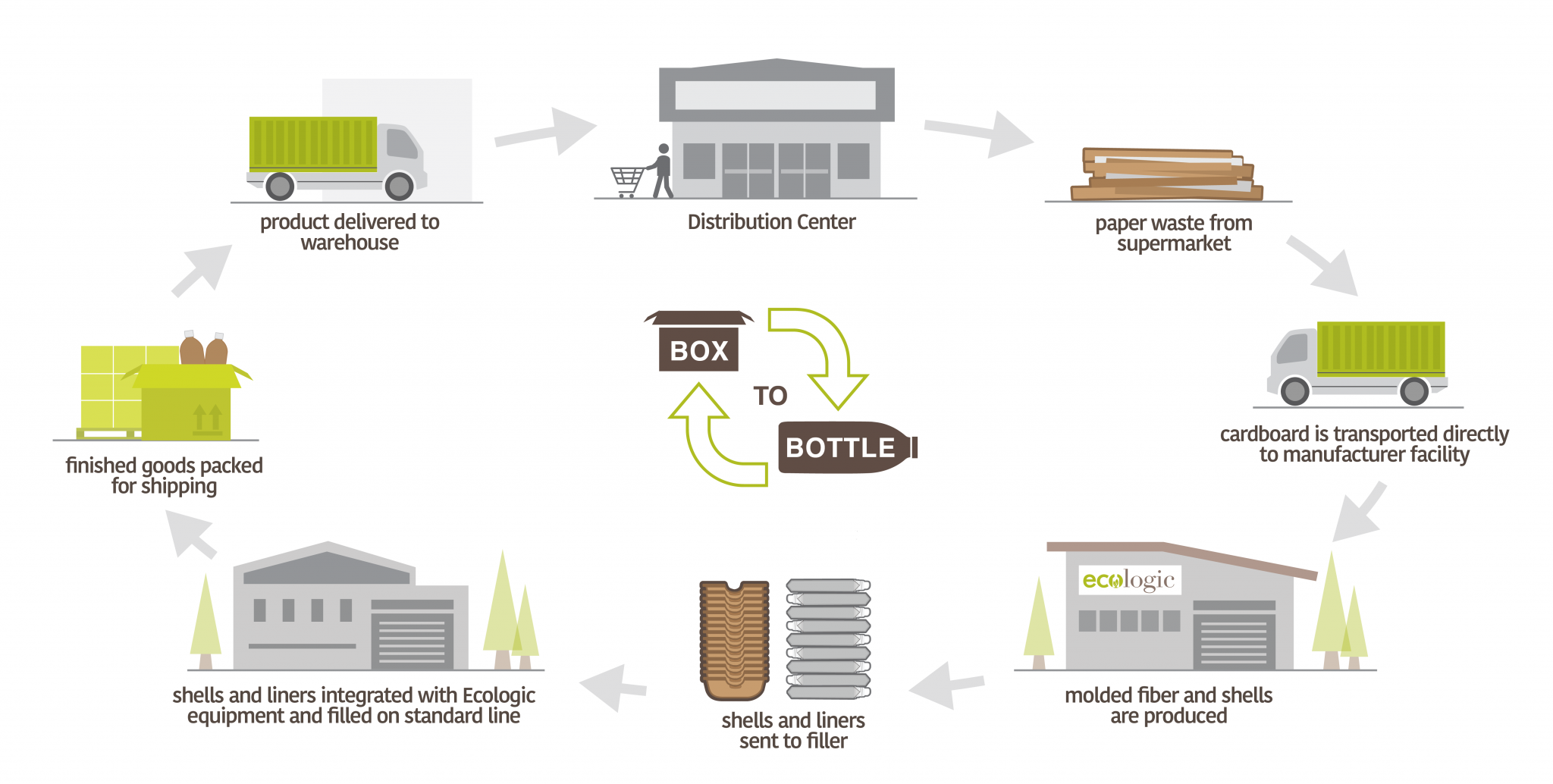 If you're interested in transitioning to drinking water in a way that is innovative and good for the world, it's time to switch to the eco.bottle.
GO TO SITE