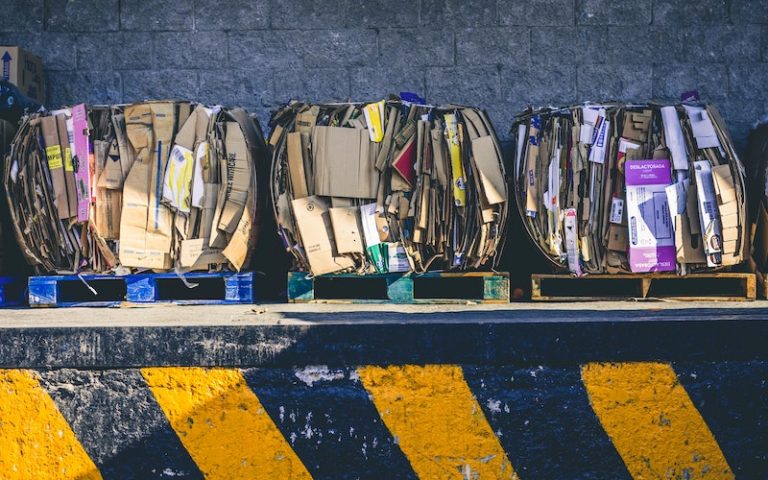 The global pandemic has taken a toll on all aspects of life, disrupting industries, communities, and the way we operate on a daily basis. Ecologic Brands and the paper industry were no different. But what did we do in response to everything that hit us so hard in 2020?
Earlier this year, ABC7 checked in with us to see how we were adapting in the era of COVID-19. Like everyone, we were treading in uncharted waters, but our founder, Julie Corbett, knew that the key was flexibility. As the producer of the world's first paper bottle, Ecologic Brands creates a product that is made primarily of recycled cardboard and newspaper, using 60 to 90 percent less plastic than traditional bottles.
As a California-based packaging company, Ecologic Brands was deemed as an essential business and we were allowed to operate during the state's shelter-in-place orders. Though luckier than other businesses that were forced to close, we had to navigate adapting our factory to be both productive and safe according to ever-changing health guidelines.
For one, social distancing was a must. Considering it was one of the only known ways to keep the virus from rapidly spreading, we needed to redesign our workplace in an attempt to keep workers from being in physical contact with one another.
Corbett told ABC7, "One of the challenges around the new social distancing rules is that we have equipment that was not designed originally to have people six feet apart." This is where Plexiglass barriers came to the rescue, dividing areas and providing better safety in areas that were not previously adhering to pandemic-based precautions.
Like people and companies worldwide, sanitation became our best friend. We implemented a new sanitation protocol as a company and required our employees to follow in these footsteps. In addition to using the Plexiglass shields to help with social distancing, we required factory staff to wear masks and hair nets, wash their hands as frequently as possible to prevent the spread of germs, and remain six feet apart in the breakrooms.
Sustainability is the root of our business, and we prioritize the people who help us on our journey to truly make a difference. To put it lightly, navigating work-life balance during a pandemic is difficult. Many of our employees' personal lives were uprooted (i.e., schools closing, family members falling ill, etc.), so Ecologic Brands worked with them to create more flexible schedules, viewing employee retention as a must.
With other companies adopting work-from-home options and the demand for home deliveries skyrocketing, Ecologic Brands became one of top ten largest cardboard recyclers in the state. What's more, research from health officials showed that the virus lasted significantly less time on cardboard than on other materials, such as plastic, glass, and stainless steel.
We are proud (and lucky) to report that there have been no confirmed cases of COVID-19 at the factory, and we have diverted so much cardboard from landfills that we have qualified for $5 million in state loans to help us purchase more equipment and continue pursuing our mission. As 2021 approaches, we look forward to proving that manufacturing in California is possible—and unequivocally so.
GO TO SITE