Inc. | Seeking an eco-friendly detergent bottle, California mom Julie Corbett created her own
(This article first appeared on Inc.com April 2020)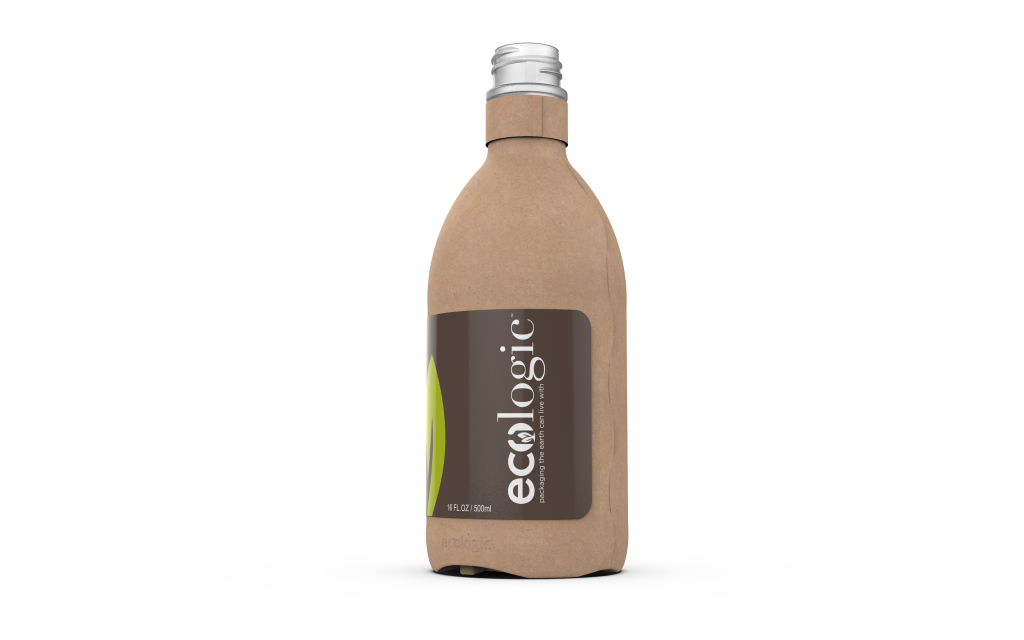 Julie Corbett, a California financial adviser, was wandering the aisles of her local supermarket in 2007, looking for liquid laundry soap in an environmentally friendly container. Her elementary school daughters were learning about recycling and had begun whipping the Corbett household into recycling shape. "Your kids come home and become the enforcers," recalled Corbett. They were even weighing her trash.
But she was having a tough time finding an alternative that fit the bill. So, Corbett decided to take on the challenge herself.
The granddaughter of Canadian paper mill workers, Corbett had grown up with the sounds and smells of paper, and unwrapping a smartphone slickly wrapped in paper gave her an idea. "I thought if we could manufacture paper in curves, could we make a bottle of it? It was a long journey."
The result, two years later, was a molded cardboard bottle wrapped around a thin plastic liner. The cardboard gives shape and strength to the package, and the liner is the waterproof container that holds the liquid.
"I had no background in packaging, I knew nothing about manufacturing," said Corbett. "People think you need to be an industry expert to solve the problems but that's not necessarily the case. It just takes a different lens and the grit and persistence to make it happen."

Her dream was an all-paper product. She learned that by pressing paper pulp under high heat, the fibers shrink and become denser–"just like putting a cashmere sweater in the dryer"–creating a stiff, water-resistant shell. But it wasn't waterproof enough for the detergents and beauty products she was aiming for.
The solution was a plastic liner that ensured the bottle was completely waterproof. She approached dozens of plastic manufacturers, but, she said, "nobody would call me back. I was just some woman who didn't have a company."
A packaging engineer and part-time professor, whom she met at an industry conference, showed her prototype cardboard bottle to his class, and the students fell in love with the concept. And thus the eco.bottle was born.
Corbett outsourced early manufacturing of the paper shells to a factory in Taiwan and assembled the first bottles with a glue gun around her kitchen table. Partnering with a Marin County dairy, Cobbett did test marketing in a local supermarket. The results were impressive.
"Consumers bought 78 percent more milk in our bottle than in the farm's regular bottle. We knew we were onto something."
Corbett then raised several million dollars to build a 60,000-square-foot factory in Manteca, an industrial town about 50 miles east of San Francisco. The plant, completed in 2013, takes in only cardboard and plastic waste, and it churns out bottles and liners that are shipped flat and assembled where Ecologic's customers produce their cleaners, shampoos, and beauty products.
When the bottles are empty, consumers can reuse them, or simply pull the plastic liner out of the cardboard shell and recycle them according to their local guidelines.
Almost everything Corbett did had to be built or conceived from the ground up, and her engineers have filed 37 patents, most of them to ensure their cardboard bottle behaved like any other conventional container across the entire bottling and distribution process.
By 2021, Ecologic expects to be producing 70 to 80 million cardboard bottles and jars a year at the California factory, and all of it capable of being made right back into new bottles.
"What's crazy to me is that our first bottle was on the market for nine years, and finally consumers are noticing it, and more and more retailers want it," Corbett said. "I guess we were just ahead of our time."
GO TO SITE